Exhaust grilles MV 100 K, MV 125 K series
Application
Decoration of supply and exhaust vents of public, residential and industrial ventilation systems.
External wall mounting.
Design
Made of quality and durable plastic.
Designed for mounting with rigid air ducts.
Extra ventilation grille is provided to arrange natural ventilation in premises with a gas stove.
Equipped with deviators for back air flow prevention through the bottom ventilation grille.
Screw fixing.
The grille has a removable bottom part for easy cleaning.
Mounting example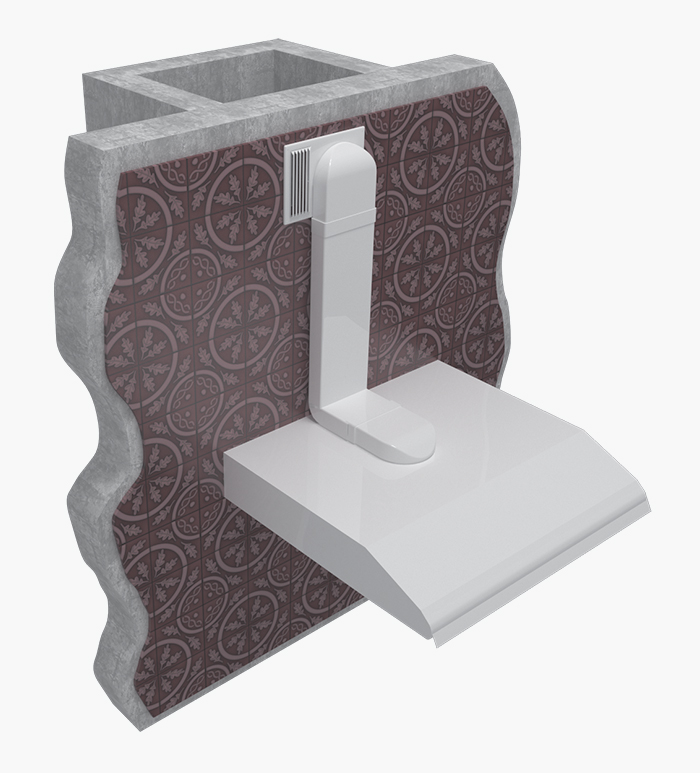 E-mail
Please, feel free to contact us.
Phohe
Customer service.
+380 44 406 36 25
Online form
Send a message center customer support.
Thank your for your time and your wish to improve our site.