Plastic casing KV 80
Plastic casing for VNV-1 80 ventilation unit.
Application
Casing for the ventilation unit VNV-1 80.
Suitable for premises with mono-pipe ventilation system.
Mounting in kitchens, bathrooms, toilets, storerooms and other household areas.
Design
Installed into a wall during construction works.
No fire-proof functions.
Made of high-quality durable ABS plastic.
Equipped with the plastic backdraft damper.
Connected with the main ventilation shaft with a flexible air duct.
Connecting branch pipe diameter 80 mm.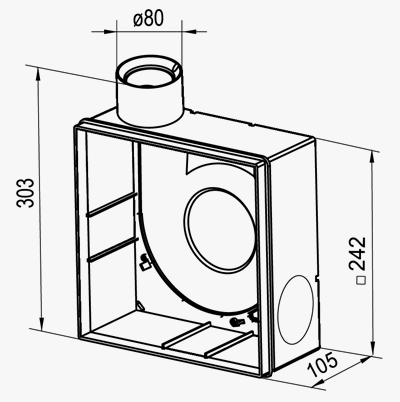 Supplied with the protective cardboard plate to protect the casing from dirt and dust penetration during construction and finishing works in the room.
The case perforations allow connecting extra branch pipes for adjacent room ventilation. In this case a kit for exhaust ventilation of adjacent room is used. To connect an extra branch pipe remove the plug in the casing.
Branch pipe connection options for adjacent room ventilation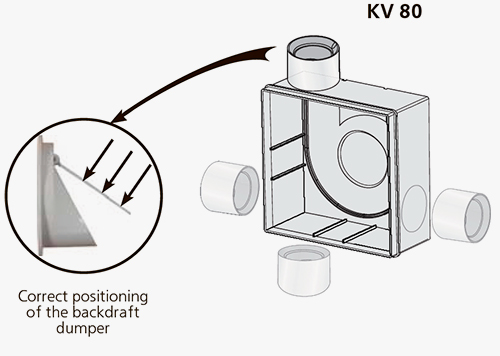 Mounting example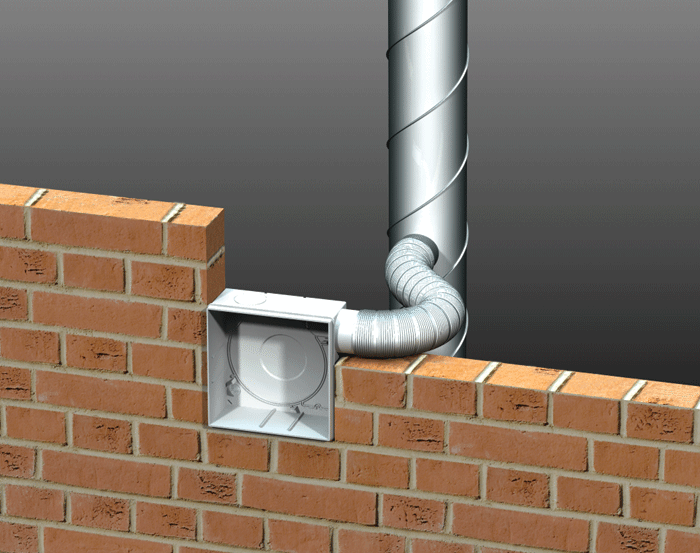 E-mail
Please, feel free to contact us.
Phohe
Customer service.
+380 44 406 36 25
Online form
Send a message center customer support.
Thank your for your time and your wish to improve our site.