Speed controller RS-…T
Applications
Applied in ventilation systems for speed switching ON/OFF and speed control of single-phase power-controlled motors. Several fans can be controlled synchronously in case their total consumption current does not exceed the maximum permissible value of the controller current.
Design and control
The controller casing is made of flame-retardant thermoplastic and fitted with ON/OFF knob with pilot light. The controller is featured with high efficiency and control accuracy. Output power is controlled from 25 to 100% as a function of the control knob position. The minimum speed is set by means of the potentiometer at the PCB. The controller is equipped with extra 230 V terminal for connection and controlling such external equipment as actuator-driven air dampers.
Protection
Input circuit of the speed controller has a thermal fuse for overload protection. The controller is fitted with a transient filter.
Mounting
The controller is designed for indoor mounting. Installation shall be performed with respect to the free air circulation for inner circuit cooling. The controller is for vertical installation. Do not install the controller above the heaters and in bad air convection areas.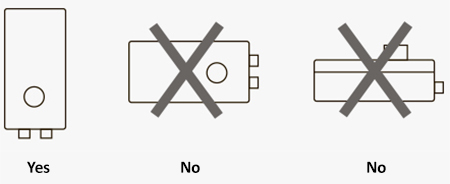 Device operating position
E-mail
Please, feel free to contact us.
Phohe
Customer service.
+380 44 406 36 25
Online form
Send a message center customer support.
Thank your for your time and your wish to improve our site.