Supply and exhaust door grille MV 430/2 series
Application
Mounting in door leaves of bathrooms, kitchens, etc.
Used to arrange correct air circulation in premises.
Design
The grille consists of two parts.
Made of high quality plastic.
Available in various colour modifications.
The mating grille parts are connected by slots and fixed with screws.
Required cutout area in door leaf for is 80*434 mm.
Minimum door leaf thickness is 30 mm.
Modifications with a protecting insect screen are available.
Mounting example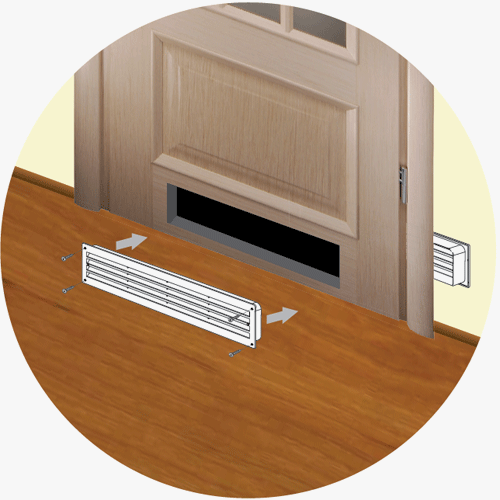 E-mail
Please, feel free to contact us.
Phohe
Customer service.
+380 44 406 36 25
Online form
Send a message center customer support.
Thank your for your time and your wish to improve our site.