USWK 3/4-4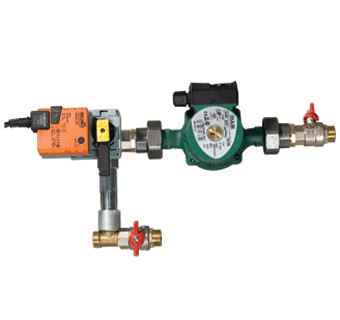 Products in this series  (9)
Parameter
Value
Unit
Three-way valve Kvs

4

Connecting diameter

3/4"

Circulating pump
Three-way valve regulation mode
Three-way valve with electric actuator
Three-way valve actuator
Connection

Thread

Three-way valve nominal diameter

DN 20

Maximum capacity

2.3

1,3547

0,6394

0,00064

38,41

m³/h

CFM

l/s

m³/s

l/m

Maximum developed head

57

0,42921

5,814

0,22914

0,00827

kPa

mm Hg

mm Aq

in.wg

psi

Pumped medium temperature

-10 +110

оС

Maximum glycol content in pumped medium

30

%

Number of pump speeds

3

Phase

1

˜

78

W

230

V

Weight

4.1

kg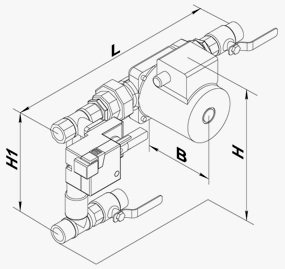 E-mail
Please, feel free to contact us.
Phohe
Customer service.
+380 44 406 36 25
Online form
Send a message center customer support.
Specify the working point (click on the diagram). The operating point is automatically added to the printed version of the page (required to press print button).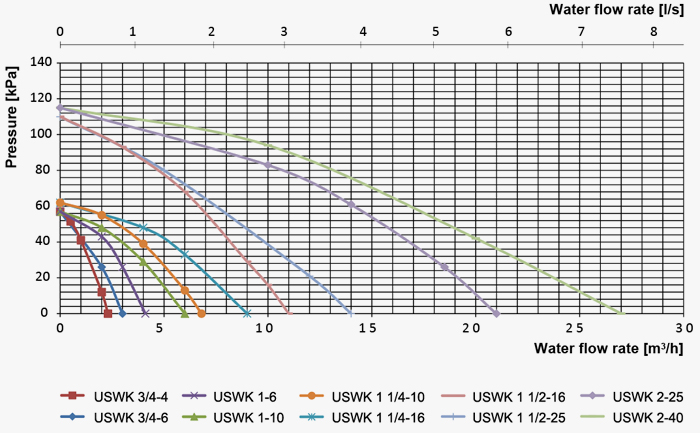 To select the mixing set according to the nomographic chart, calculate the required heat medium flow through the water heat exchanger and water pressure drop (water head). These parameters are calculated according to the heating/cooling diagrams specifically for each water heat exchanger stated specifically herein.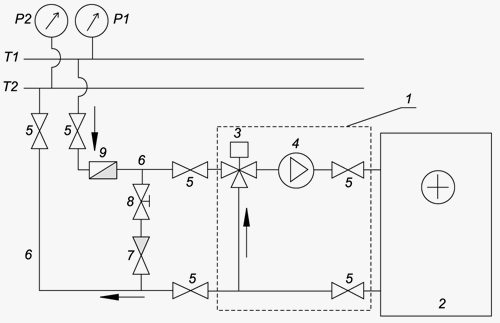 Т1 and Т2 - supply and return pipeline;
Р1 and Р2 - manometers for supply and return pipelines in the water mains;
1 - USWK (mixing set);
2 - Water heater;
3 - Three-way valve with actuator;
4 - Circulation pump;
5 - Shutoff valve;
6 - Supply and return pipeline from water mains to the water heater;
7 - Non-return valve;
8 - Balancing valve;
9 - Coarse filter.
Thank your for your time and your wish to improve our site.