Switch P2-10  

new series
Application
Turning fan on/off and speed switching for multispeed fans.
Design and control
The speed switch casing is made of non-combustible and impact-resistant ABS plastic. The switch has an integrated on/off button and a speed switch button.
Speed switch control:

Control: switch buttons for turning on/off and speed changeover.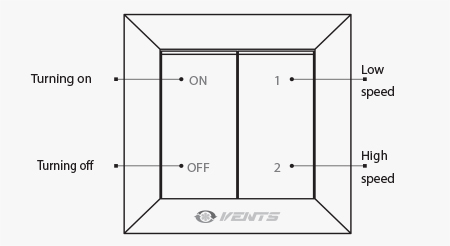 Mounting
The speed switch is designed for indoor installation and flush wall mounting inside a junction box and its fixation with screws or fixing lugs. A junction box and fasteners are not included in the delivery set.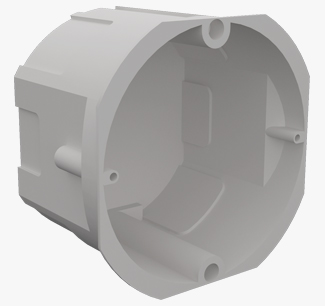 Flush mounting junction box MKV-4.
E-mail
Please, feel free to contact us.
Phohe
Customer service.
+380 44 406 36 25
Online form
Send a message center customer support.
Thank your for your time and your wish to improve our site.