Air heating (cooling) unit VENTS AOW and AOW1
Air unit with the water heat exchanger with heating capacity up to 45 kW. Designed for cost-saving and efficient air heating and cooling in various premises.
Products in this series (6)
Series
 
Rated power [kW]
VENTS AOW
VENTS AOW1
 
25; 30; 45
Designation
 
Description
MKP-AOW
 
The angles are used for horizontal attachment of the unit to the ceiling with mounting studs or chains. This mounting option is applied only for the units operating in heating mode.

МК-AOW 25
МК-AOW 30
МК-AOW 45

 
The mounting brackets enable vertical attachment of the unit to the wall or beam or horizontal fixing to the ceiling. This horizontal mounting is applied only for the units operating in heating mode.
MKU-AOW 25
MKU-AOW 30
MKU-AOW 45
 
The multi-angle bracket enables attachment of the unit to horizontal or vertical structures tilted at 30° or 45°.
Selection program for the fan heaters AOW
Let you calculate the premise heating power demand and estimate number of the required units. Enter your premise data and get the result.
Application
Designed for air heating or cooling by water heat medium with subsequent uniform air distribution by the fan and louvre shutters. The AOW1 unit is designed for air heating only. The units provide quick heating or cooling of large premises due to high efficient air heater and powerful fan and are suitable for local air heating or cooling of working areas in hangars or large industrial premises. Further application areas include workshops, garages, car showrooms, stock houses, trade facilities, super- and hypermarkets, shops, sport halls, conference halls, poultry and cattle farms, greenhouses and other similar premises. The unit design enables quick and easy mounting and reduces total investment costs for heating (cooling) system.
Design
AOW / AOW1 unit consists of the axial fan and aluminium-copper ribbed water heating coils located in steel casing with polymeric coating. The water coils are equipped with internally threaded pipes on the casig side for connection and supply of heat medium. The units are rated for operation at maximum operating pressure 1.6 Mpa (16 bar) and maximim heat medium temperature 100 °С. The AOW1 unit has a simplified design without a drain pipe and a drain pan.
Motor
AC motors with external rotor and built-in thermal overheating protection with automatic restart.
Control and regulation
Both smooth or step speed control with a thyristor or autotransformer controller. Motor speed decrease allows reducing flow and value of heating or cooling energy transfer.
The control unit UWT-1E is used for controlling the operation modes of the air heating (cooling) unit (available upon separate order). The control unit has three operation modes, i.e. three modes for speed control of AOW unit.
The unit incorporates a switch with a light indicator, cable entry seals for cable connection, safety fuse for short circuit protection. The automation unit is designed for joint operation either with TST-1-300 series digital thermostats with a sensor display (the thermostat TSTD-1-300 is equipped with a remote control panel) or with RTS-1-400 series thermostats with LCD display (RTSD-1-400 is equipped with a remote control panel). The digital thermostats are available upon separate order. Install the thermostat in the same room where the AOW /AOW1 unit is installed. It is used to measure the indoor temperature and control the unit operation. For correct functioning of the unit install the thermostat in places that are not subjected to temperature fluctuations, i.e. close to windows, doors, hot-water radiators. One thermostat can be used for control of several air heating (cooling) units located in the same room.
Warm air distribution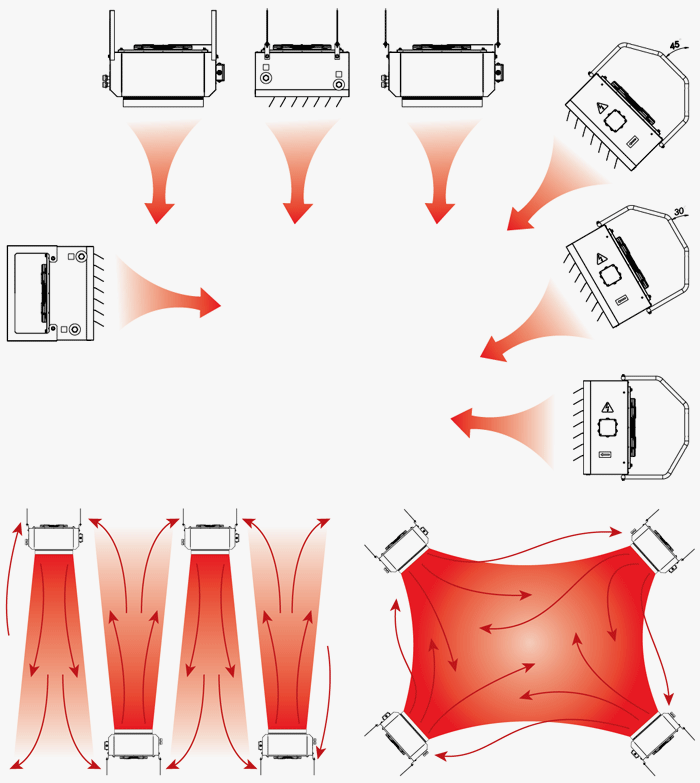 Mounting
The unit is suitable for vertical installation on walls or columns or horizontal installation on ceiling (beams). See mounting accessories.
WARNING!
While mounting provide free air supply to the fan suction vent by keeping the minimum distance from the unit to the wall or ceiling 300 mm.
Air heating (cooling) advantages:
quick attaining of the set temperature in the premises,
low system response time allows applying varying temperature conditions,
high thermal capacity,
lower investment costs for air heating (cooling) system as compared to similar water heating (cooling) systems.
Accessory selection table:
Model
Control unit
Digital thermostat
Mounting accessories*
 
 
with sensor display
with LCD display
Mounting angles
Mounting brackets
Multi-angle bracket
AOW 25
UWT-1Е
TST-1-300
TSTD-1-300
RTS-1-400
RTSD-1-400
MKP-AOW
МK-АОW 25
MKU-AOW 25
AOW1 25
МK-АОW1 25
МКU-АОW1 25
AOW 30
MK-AOW 30
MKU-AOW 30
AOW1 30
МK-АОW 25*
МКU-АОW 25
AOW 45
MK-AOW 45
MKU-AOW 45
AOW1 45
МК-АОW 30*
МКU-АОW 30
* The cross pieces between the MK-AOW mounting brackets are not applicable in case of AOW1 mounting.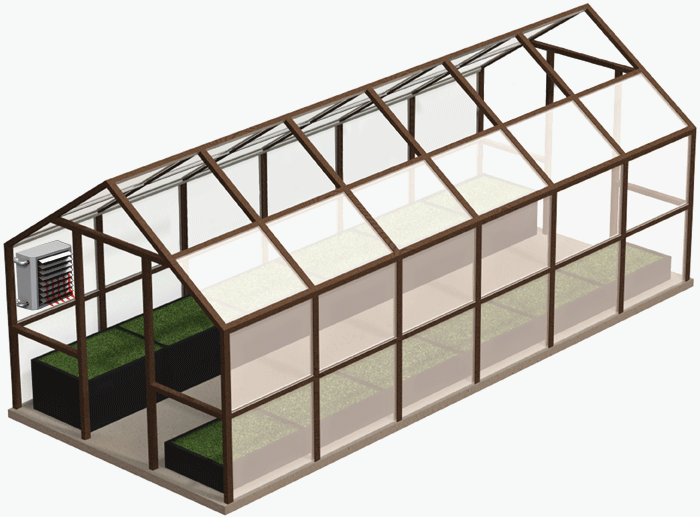 VENTS AOW unit greenhouse heating example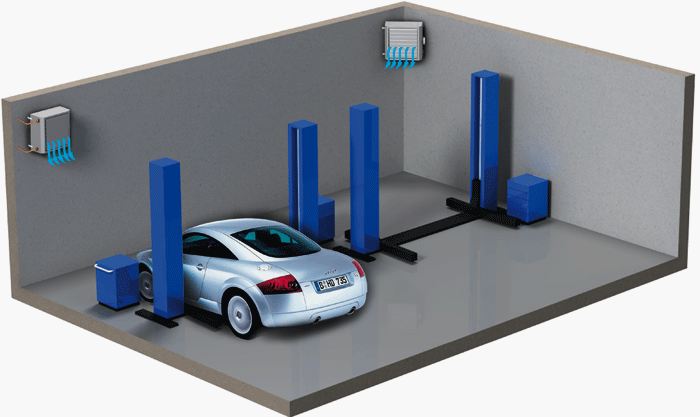 VENTS AOW unit garage cooling example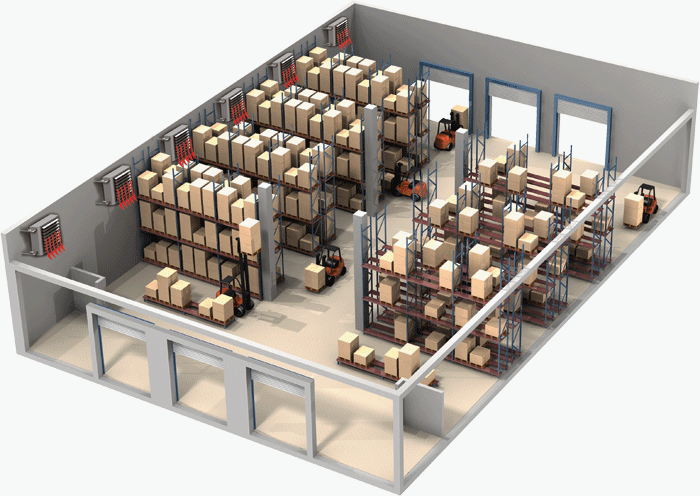 VENTS AOW unit stock house heating example
E-mail
Please, feel free to contact us.
Phohe
Customer service.
+380 44 406 36 25
Online form
Send a message center customer support.
Thank your for your time and your wish to improve our site.