Supply and exhaust metal grilles MVM...bVL A series
Application
Decoration of supply and exhaust vents of public, residential and industrial ventilation systems.
Applicable for HVAC systems.
Used for correct air flow distribution in premises.
Design
Made of cast aluminium.
Equipped with a round Ø100, 125 or 150 mm spigot for connection to air ducts.
Insect screen included.
Rubber seals for tight contact to the wall.
Fixing with screws.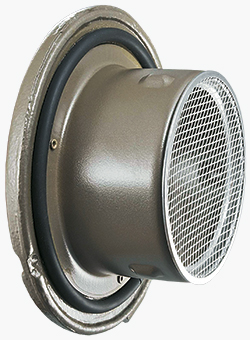 E-mail
Please, feel free to contact us.
Phohe
Customer service.
+380 44 406 36 25
Online form
Send a message center customer support.
Thank your for your time and your wish to improve our site.