DPM series
Applications
Designed for ceiling applications.
Enable quick and convenient access to concealed equipment and utility lines.
Suitable for high-humidity areas.
Protected by national patents worldwide.
Design
Made of high-quality durable polymercoated steel.
The use of zinc phosphate compound ensures 100% coating integrity and provides a reliable corrosion protection.
Specially designed mechanical lock provides a safe door fixation.
Easy opening and closing with a slight pressing.
Custom sizes are available upon request.
The doors are equipped with a galvanized steel safety rope with a snap hook to retain doors in a position that enables inspection works.
The door opening angle with a safety rope is 45°.
Open the snap hook if a wider opening angle is required for inspections.
The doors are lined with a sealant for tight connection between the doors and the frame.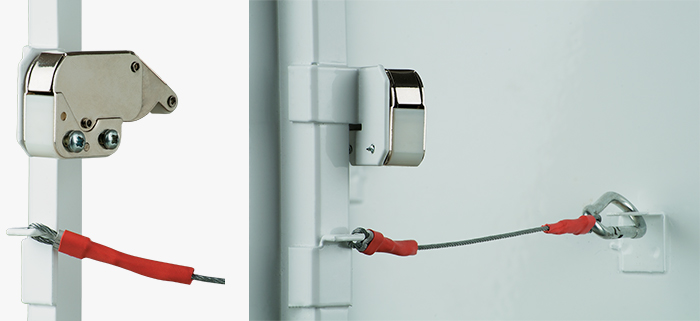 Mounting
Screw fixation to the ceiling-mounted aluminium shape.
E-mail
Please, feel free to contact us.
Phohe
Customer service.
+380 44 406 36 25
Online form
Send a message center customer support.
Thank your for your time and your wish to improve our site.