Sensor speed controller SRS-1  

new series
Applications
Applied in ventilation systems for turning the fans on/off and speed control of single-phase voltage controlled fan motors. Several fans can be connected to one speed controller if their total current does not exceed the maximum controller current.
Design
The casing is made of plastic and the sensor panel is made of hardened glass. The sensor panel has On/Off button for speed control from minimum to maximum. The set speed level is displayed on the LED display. The speed controller has high control accuracy.
Mounting
The controller is designed for indoor mounting into standard round electric junction boxes.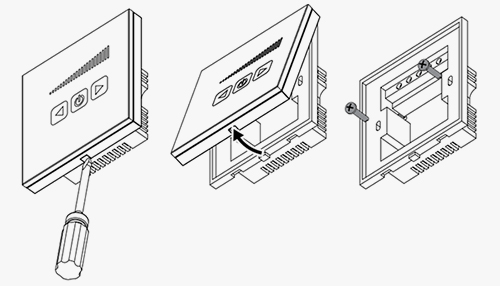 Sensor speed controller mounting

E-mail
Please, feel free to contact us.
Phohe
Customer service.
+380 44 406 36 25
Online form
Send a message center customer support.
Thank your for your time and your wish to improve our site.