Installation. Air distribution boxes
The duct is fitted with a slipon seal to retain air-tightness class С (available as an accessory). The lock ring (supplied) secures the air duct in place.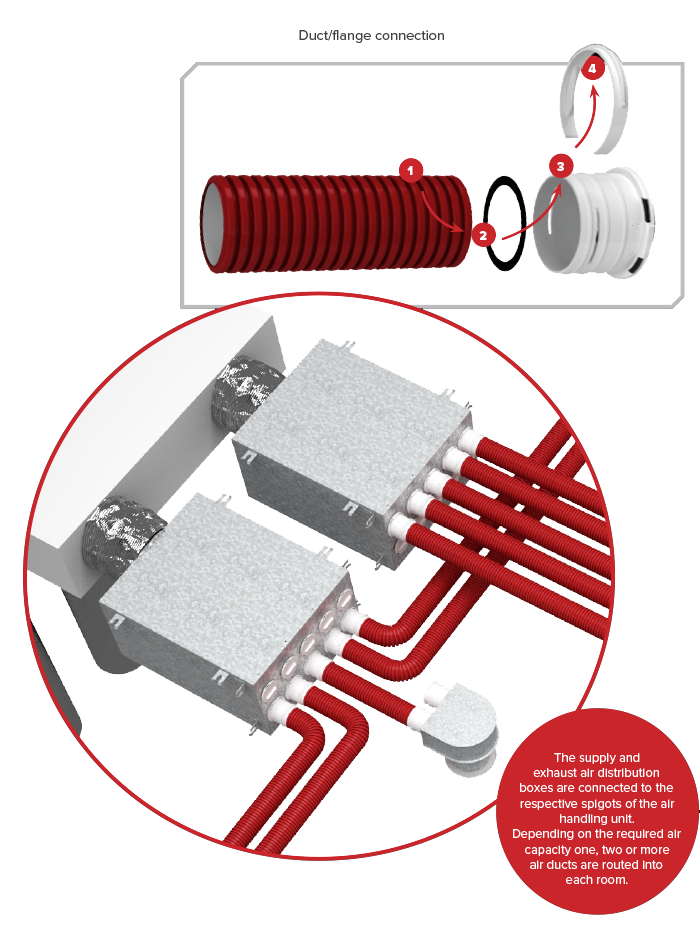 Depending on the number of rooms and the air handling unit capacity the air distribution box can be configured with a different number of semi-rigid air ducts. The air distribution ports to be used are fitted with plastic flanges. Any unused ports are plugged. The ducts are secured with lock rings on the flanges for a reliable fit. To avoid potential air leakages all the elements are provided with rubber seals.
The air distribution boxes have a 20 mm thick layer of internal sound insulation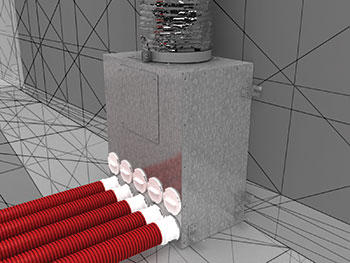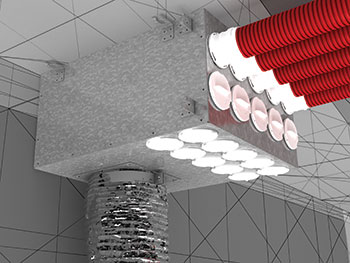 The air distribution boxes can be mounted in the horizontal position under the ceiling or in the vertical position on the floor.
AIR DISTRIBUTION BOX PLUG

Any unused ports of the air distribution box must be sealed off with plugs.
Thank your for your time and your wish to improve our site.